Written By: Aline Browning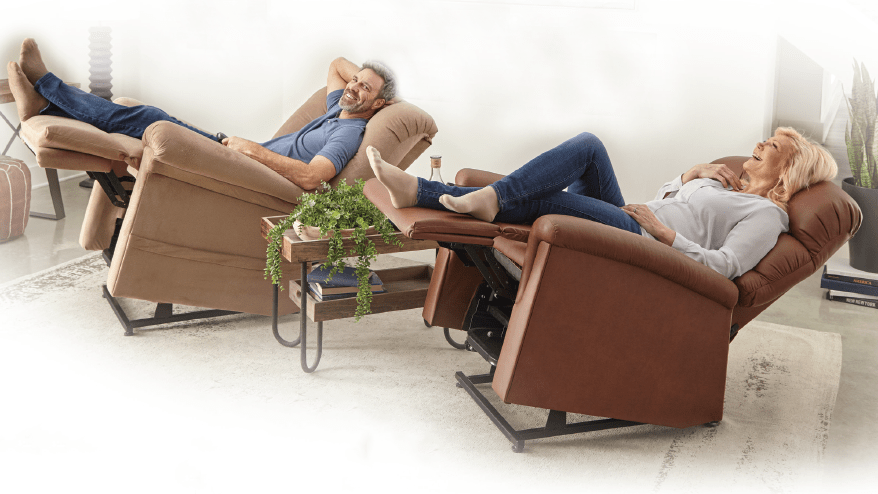 Lupus Can Sometimes Be Difficult To Diagnose
It took Melissa Kravitz nearly six years to finally receive a diagnosis of Systemic Lupus Erythematosus (SLE), which is the average for that diagnosis. For years she was convinced she had Rheumatoid Arthritis and Fibromyalgia and it wasn't until doctors found that her achilles tendinitis was not responding to any treatment, that they came to the conclusion she has SLE. The diagnosis came about two years ago and she has gone through some changes to her lifestyle that she believes can bring comfort to others receiving a Lupus diagnosis.
"I'll be 37 on Saturday. I worked at the same nursing home for 17 years, but I can't stand on my feet all day anymore. I gave that up and now I'm a substance abuse counselor. It's a totally sedentary job." When asked how she dealt with such a big change she stated, "I'll admit that emotionally, it's been hard to leave job prospects that I thought I was going to do."
Symptoms of Systemic Lupus Erythematosus
According to Lupus Uk, "The prevalence of foot complaints in lupus is high, with over three-quarters of those with this condition reporting having experienced pain in their feet during the course of their disease both in the forefoot and, more commonly, in the hindfoot."  
Many patients experience pain and swelling known as edema, which is a buildup of fluid in the extremities around the joints. Patients can also develop a condition called "Lupus Foot", which is a painful deformity of the toes. It is also associated with achilles tendinitis, toe-nail problems, hammer toes, and circulatory problems. Lupus is an inflammatory disease with symptoms that mimic those of Rheumatoid Arthritis and even affects the same areas of the body including hands and feet. The CDC refers to SLE as, "the great imitator" (CDC 2020), because its symptoms mimic other inflammatory diseases. The disease causes patients to endure painful symptomatic periods known as flares. Because there is no known cure for SLE, managing these flares is necessary for patient well-being.
In addition to achilles tendinitis, carpal tunnel, and SLE, Melissa also suffers from Raynaud's disease which means her body temperature is lower than normal and her tolerance for cold temperatures is very low. SLE often presents a barrage of comorbidities, so an individual with this diagnosis is typically battling several conditions.
Treatment for SLE
"I take two immunosuppressors daily, I also have to take medication to be able to sleep. Otherwise, I would be up all night thinking about the important and unimportant. I have to sleep with my legs elevated and my heels up. I have to make sure my heels don't touch the bed when I'm asleep or I wake up in pain. I also have carpal tunnel syndrome, so I have been sleeping on my back since I was diagnosed because it's too painful to sleep on my arms. When it gets too painful, there are physical therapy exercises I do."
Managing Lupus flares means fighting the joint pain and fatigue and staying active. Increased physical activity, coupled with proper hydration, can reduce joint swelling and improve a patient's lifestyle. It's equally important how you spend your downtime.
Resting properly and pampering the affected extremities will help you to cope with pain and help you maintain mobility. It is during this resting period that the benefits of an UltraComfort power lift recliner are really highlighted as an effective aide to help manage symptoms. UltraComfort lift chairs have patented positioning technology to help patients properly elevate their legs above their heart to a level that can allow fluids to drain back into the body and away from the feet. According to the Mayo Clinic (2021), "it is important to elevate the affected limbs above the heart several times a day." Aside from the gravitational benefits of UltraComfort lift recliners, they also provide a comfortable sleeping environment and proper sleep is imperative for cognition and the reduction of inflammation.
"During sleep, your immune system releases proteins called cytokines, some of which help promote sleep. Certain cytokines need to increase when you have an infection or inflammation, or when you're under stress. Sleep deprivation may decrease production of these protective cytokines." Olson (2021)
Advice for Those Newly Diagnosed With Lupus
Melissa's advice to anyone receiving a Lupus diagnosis is this, "I know you have a million questions right now and a million things going through your mind, but just stop and take a breath. You are going to be ok. Take it one day at a time and go at life at your own pace. Educate yourself on the disease but don't inundate yourself with information that will overwhelm you because you don't know what lies ahead. Write down any new symptoms and questions. Surround yourself with medical professionals that you trust, especially your Rheumatologist, as this will be a long-term relationship."
Then she added, "As hard as it is to believe now, this disease that you always wish never happened to you may actually give you the life you were meant to have but didn't know it."
https://www.mayoclinic.org/diseases-conditions/edema/diagnosis-treatment/drc-20366532
https://www.cdc.gov/lupus/features/lupus-awareness/index.htm
https://www.mayoclinic.org/diseases-conditions/insomnia/expert-answers/lack-of-sleep/faq-20057757
https://www.lupusuk.org.uk/medical/lupus-diagnosis-treatment/clinical-aspects-of-lupus/the-feet-and-lupus/