Written by Jamie Weaver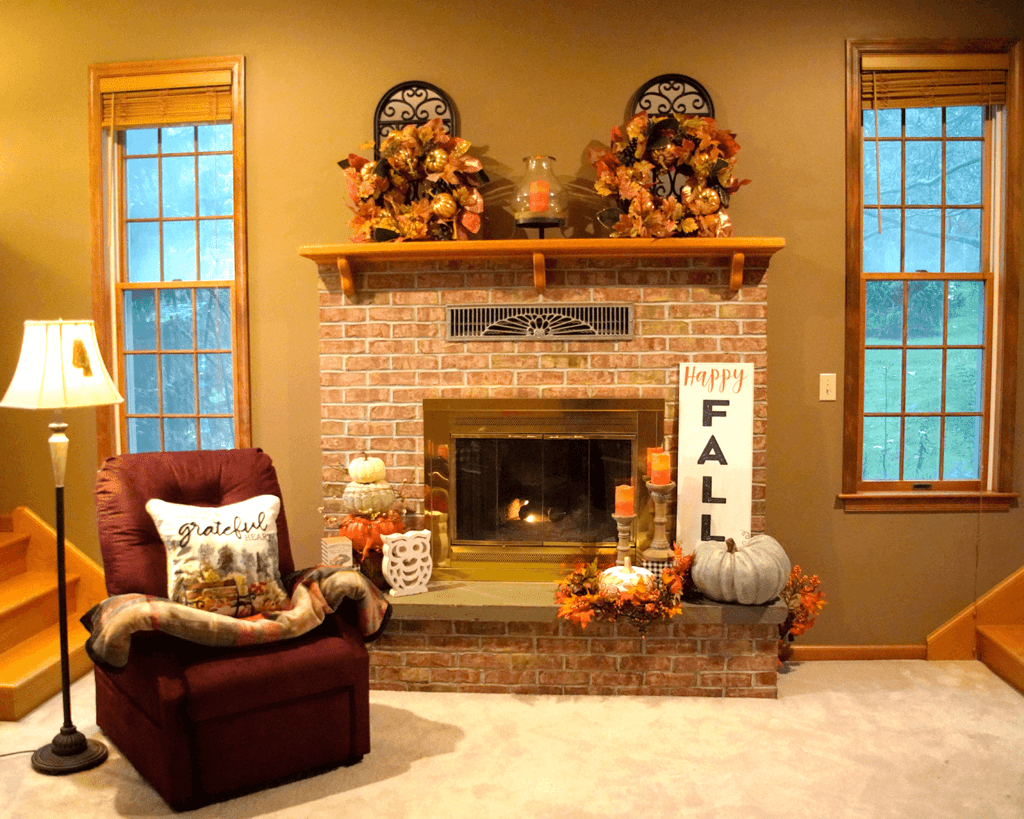 Fall Decorating Ideas For Your Home
Do you have a deep love for fall decor, but need some design tips? Jamie, from Sweet & Simple Elegance has four fantastic tips to help you decorate your house in a simple, but elegant way for everyone to enjoy all season long. 
Choose one of your favorite fall fabrics for all of your color needs

Keep your fall decorations to a minimum, only choosing the essentials

Mix and match similar tones 

Balance, Balance, Balance
Choose Your Favorite Fall Fabric
Could it be that simple, finding all my fall decorating colors in one piece of fabric? The answer is yes! Choose your favorite fall wreath, pillow, tablecloth, area rug, or even your favorite fall platter, and base all of your color choices using that piece. Your major tones should be more naturals such as browns, greens, and even tones of yellows. Then, you can add your vibrant colors such as bright oranges and reds. When decorating your fireplace mantel or your dining room table, try to incorporate the same patterns. If you like black and white checkered print, then try to stay with the same checker touches throughout the entire design. Being mindful of this tip will help your design and style be more cohesive throughout your home.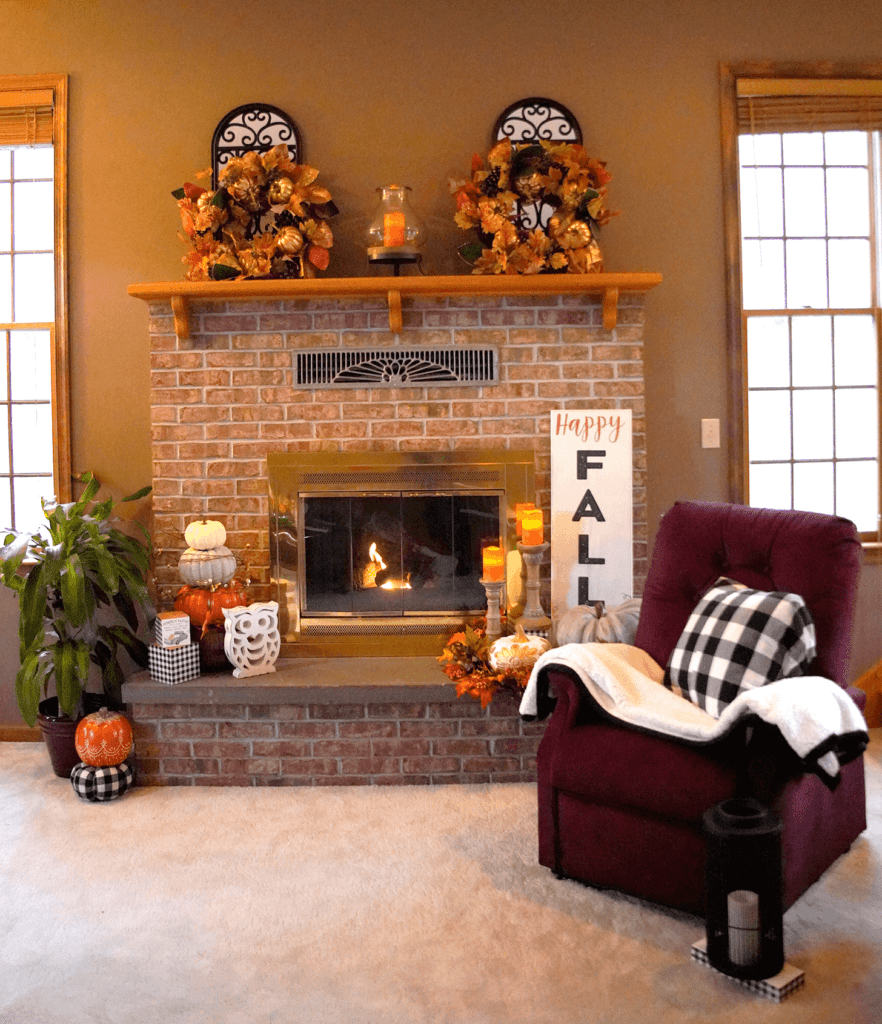 Mix and Match Fall Décor with Similar Tones
You are going to feel tempted to add different autumn decorations regardless of the colors because they are all in the same category, fall. However, this mindset is misleading. Whether the season is fall, winter, or spring, you must stick with the same color palette or your eye will become confused. Having consistency will cause the eye to have a pleasant, calm experience that will have your guests asking for your opinion or advice for their own decorating ideas. So, stick to the basics. If you like a certain pattern or design, stick to that pattern, then incorporate solid colors that are in the design, such as beautiful accent furniture like this power lift recliner from UltraComfort, to accentuate your décor.  
Keep Your Fall Decorations To A Minimum
When shopping for fall decor, there are so many options, that you will tend to want everything. Just remember, less is more. Stick to the essentials. Take note of the environment where you want to place your fall decorations. Hot spots would be the fireplace mantel, dining room table, and another central location, such as the foyer. Be consistent, and try to create a flow that will catch your eye throughout your home. Leaf garland is a great way to stay festive and is not overwhelming when you enter the room. Other fantastic finds would be fall candles and ceramic pumpkin decor. Again, try to only decorate a few places, where there is the most traffic. This way you aren't so overwhelmed, and your home is still ready for the season.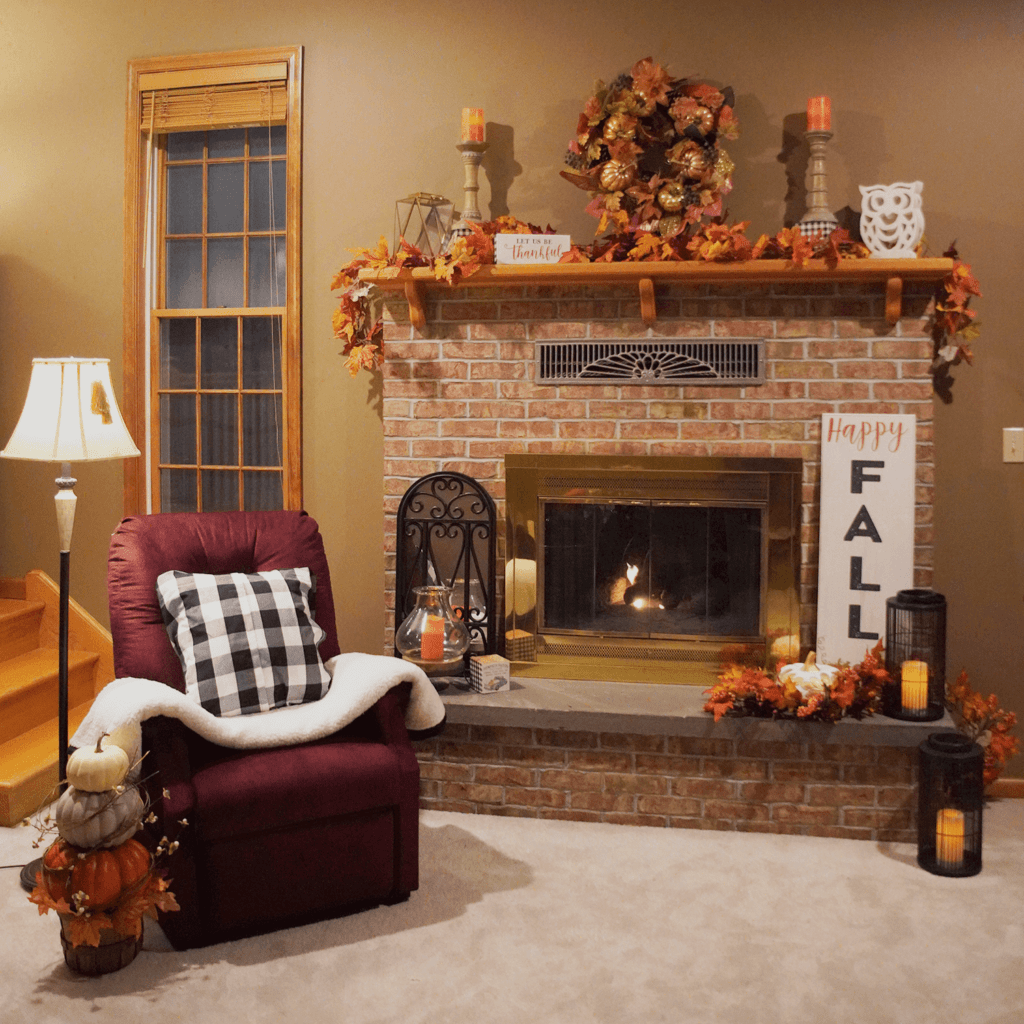 Balance, Balance, and Balance
This last tip is the most important. This will make or break your decor because it will cause your eye to love or hate a particular design. No, you don't need to make sure your entire fall decoration display is symmetrical in order to be "balanced", you can create an asymmetric design, and you'll absolutely fall in love. The key is to balance the design with height. Variety of height is essential for great designs. Use candle holders, lanterns, decorating books or even stands to cause different heights for your fall decor. The tallest decorations such as lamps, wreaths, or even fall wooden signs need to be placed in the farthest part of the eye. Then, you can use a wider piece or use various heights to balance your design.
By remembering these four tips, decorating for fall will be a breeze. Your decor will be elegant, but simple, and you'll be guaranteed compliments! Just remember to keep it simple because less is more. When incorporating your design, remember to keep your tones and colors similar to one another. Once you are ready to decorate, remember to balance your design. Use higher heights farthest from the eye, and wider decorations closest. Have fun with it! You only get to experience autumn once a year. Best wishes to you and your fall decorating!
Sweet & Simple Elegance