By Jamie Weaver from Sweet & Simple Elegance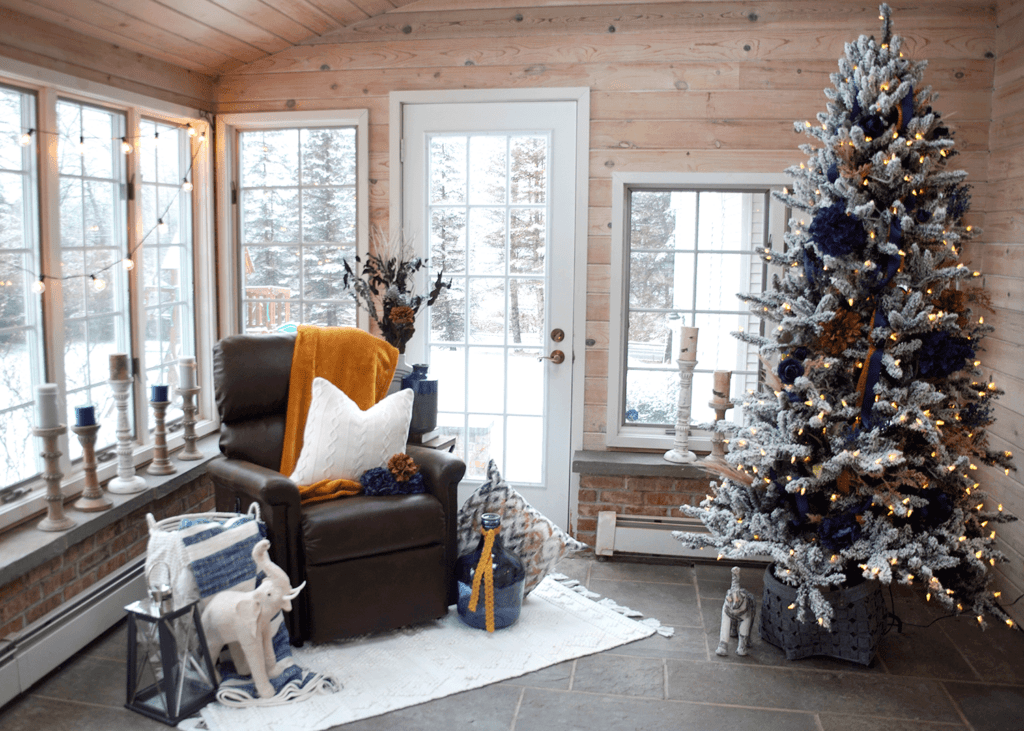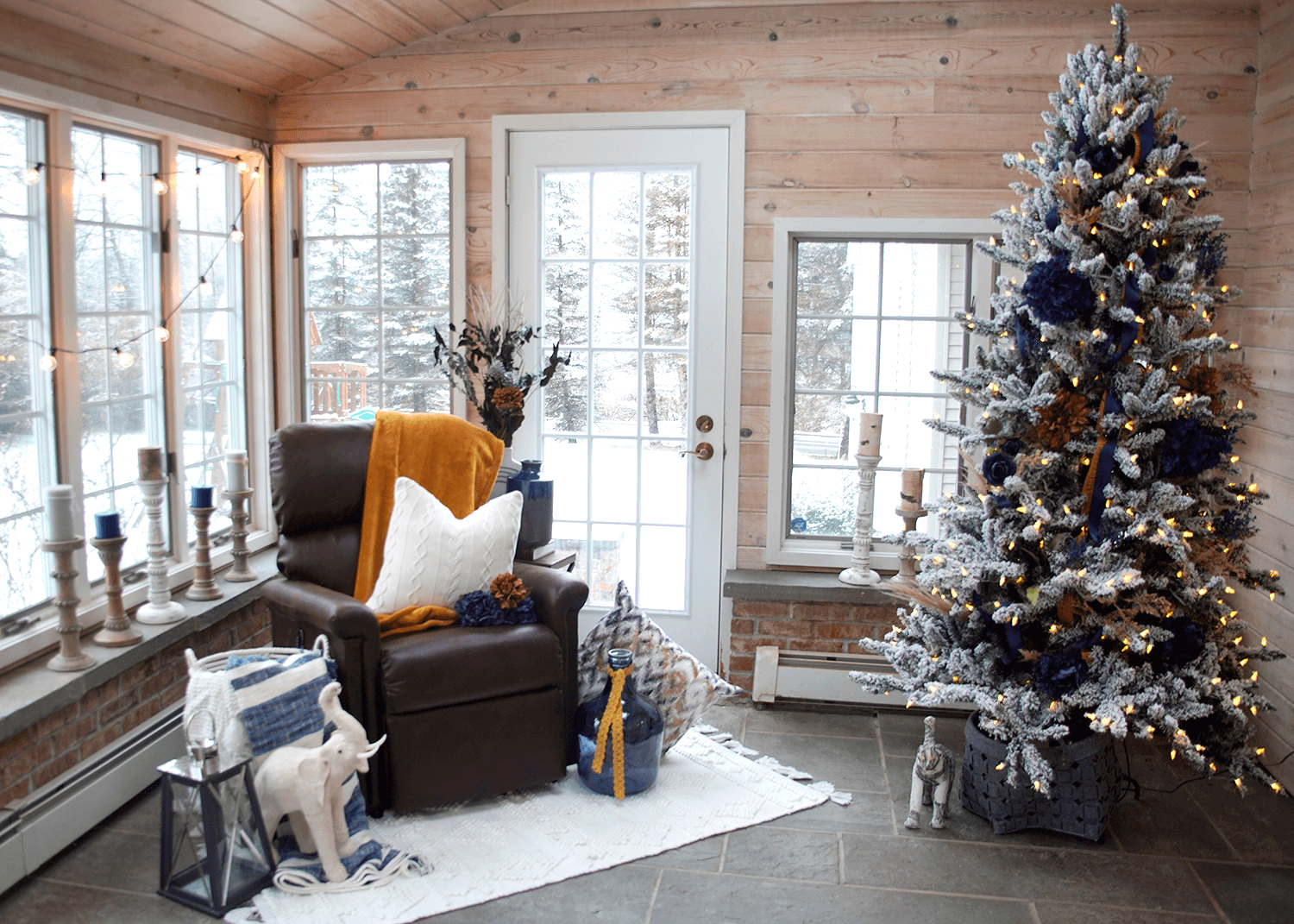 How To Transform Your Home For Winter
The new year. A time that brings dreams, hopes, and resolutions for new beginnings and fresh starts. In many ways, the new year gives the impression that your decor should reflect the very same mentality. The hustle and bustle of the holiday season has many people believing that this fresh start means quickly taking down the holiday decorations should be a "must do" on the never-ending list. Fortunately, now you can take a deep breath because this faux pas is not true, especially this year. If you, too, wish to keep up the beautiful twinkling lights and evergreens, we've provided design tips to still give you the same fresh start you desire without exhausting yourself from putting away all your holiday decorations. 
The tip: Take away reds and add golds and royal blues
Simply switching out some of the holiday colors will not only give you a fresh look, but will also save you countless hours putting away your Christmas decorations, leaving you time to relax and rejuvenate for the new inspired you.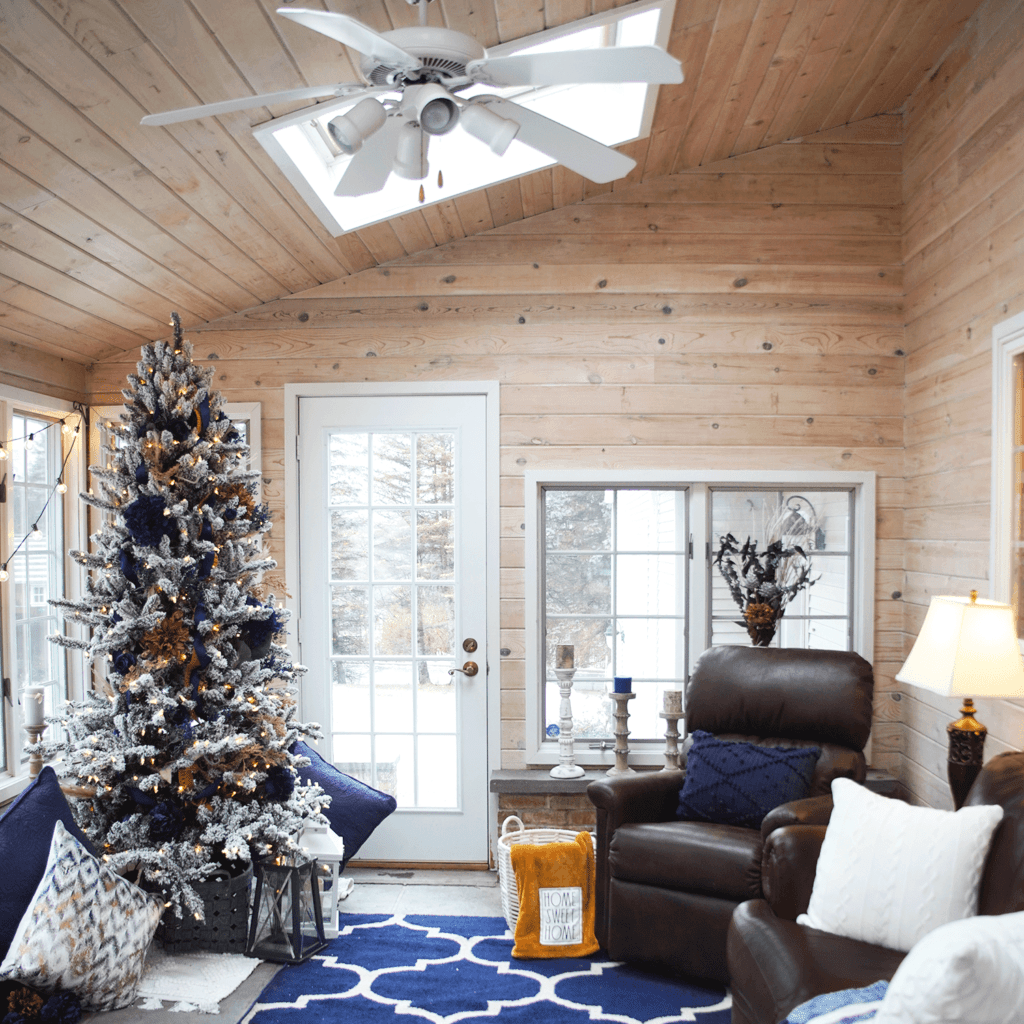 Remove Only Some Holiday Decorations
Let's think about this for a minute, you spend countless hours making your home cozy and warm for the holiday season, just to enjoy it for a month, and take it all down within a day? It's not time for spring cleaning. We are all about to head into the cold, dark months of winter and stay-at-home orders. Taking away all of your Christmas decorations will leave your home bare, without providing any source of comfort needed to cope for the winter months ahead. By taking away just part of the decorations, such as poinsettias, stockings, ornaments, and red ribbons, you create a natural transition while still enjoying the beautiful lights and natural tones to help you through those long winter months. 
Fresh Interior Design For The Season
By putting away the reds, you are left with a fresh winter canvas. You will have your beautiful winter garland and wreaths. Even sled decor is appealing for the winter months. Pinecones and sprigs are great additions to your garland and wreaths. By incorporating these pieces of nature in your decor, you are providing a cozy, warm environment in your living spaces. During the winter months, the days are short and darkness seems like it will last forever, so continue to leave your twinkle lights on. Remember to place them on a timer, so they stay on during the times you are home to save on your electric bill. 
Also, add fresh balsam candles or oils around your main living spaces. Smelling Balsam scents is refreshing and rejuvenating, giving you the perfect sensation of new beginnings for the new year. 
Add Greens, Golds, and Dark Blues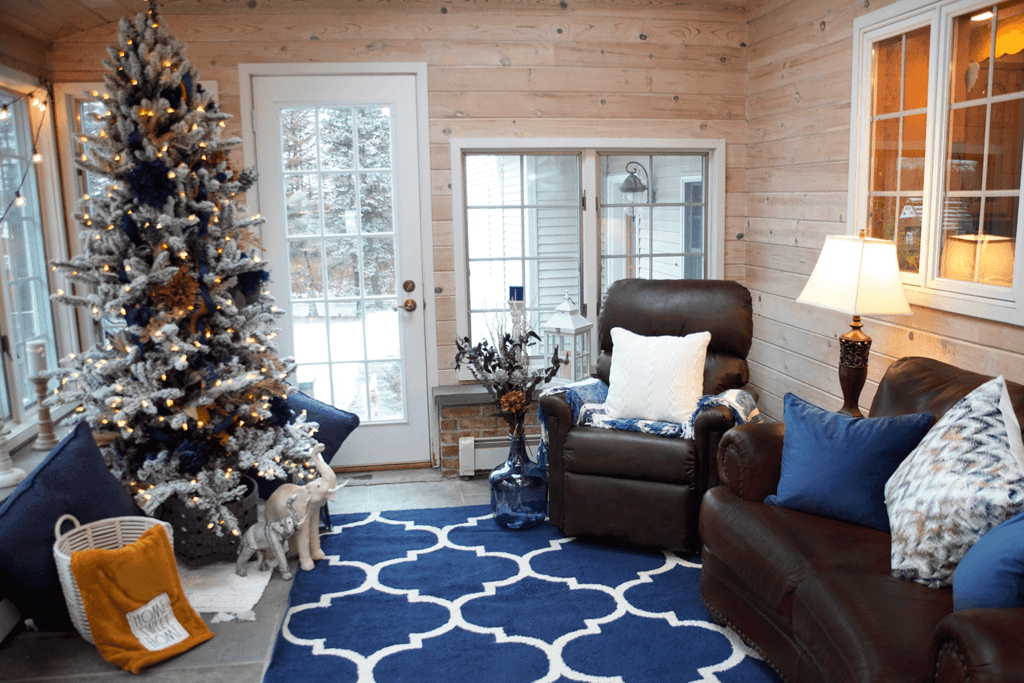 Garland and wreaths are not enough to keep your living space nice and cozy, so add emerald greens, golds, and royal or dark blues. This is a great time to contrast your warm and cool colors, because it gives a fresh look. Try to keep these colors only as accents, though. Too much is not always a good thing, especially if you want a fresh look. Try adding these colors in your vases, candles, pillows, lanterns, and throws. 
Grab accents with different soft textures such as velvet, knits, orlon, or if you have a little room to splurge, cashmere. This will not only provide something new, but will also be inexpensive and easy to change when spring approaches. Don't be afraid to add gold accents, too. It is a metal contrast that provides warmth to your living spaces, and is a classic look that will never go out of style. 
To create a truly luxuriously comfortable room, add an UltraComfort power lift recliner for full-body rejuvenation while you relax in a gorgeous winter-wonderland setting. These beautiful recliners can be custom-built to match your home decor perfectly.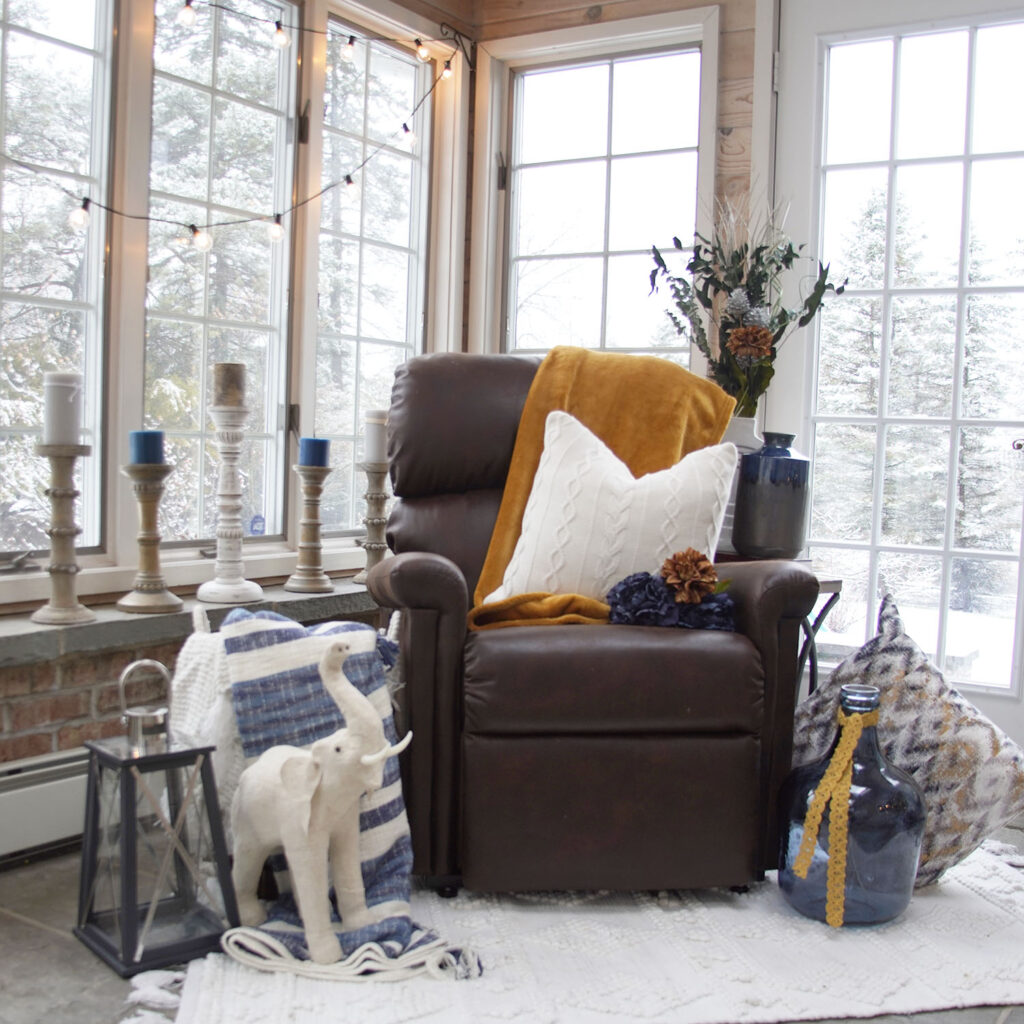 Create Cozy Winter Home Decor
New beginnings are meant to inspire new dreams and hopes for the new year, but we still need to reflect on past mistakes and successes. By stripping away all the decor the holiday season brings, it creates a room that is cold and bare. It is similar to wiping away all of the room's past memories, and will not allow any comfort and warmth for the cold, winter months ahead. By removing reds, and adding gold and bright blues, you are not only saving yourself from endless hours of exhaustion, you'll also be able to spend the cold winter months enjoying your cozy, lovely home decor.